Pond Cleaning and Pond Plant Maintenance
Sediments, leaf litter, silts, and other forms of heavy organic materials accumulate in ponds over time. This accumulation of garbage not only looks and smells unpleasant, but it also encourages parasites, which can have a negative impact on the species in your pond. To add insult to injury, as the weather warms up, the organic matter in the pond will promote the formation of algae, which will then consume the nutrients that your aquatic plants need to thrive. We provide a thorough pond cleaning service to eliminate debris, stop the development of illness, and restore the natural equilibrium of your backyard pond. To arrange for a one-time deep cleaning of your pond or for more routine maintenance, please contact our staff immediately.
We Truly
Customers First • Attitude • Respect • Enjoy life in the process
WHY YOU NEED AN APPEALING OUTDOOR SPACE?
Set the right tone & first impression for your clients and business associate
Create soothing atmosphere for those who visit
Provides employees with an area to relax during breaks
We offers professional commercial garden maintenance and landscape management services to commercial and industrial properties.
ONE-STOP Pond & Waterfall Maintenance Service
SAME DAY POND CLEANING SERVICE
24/7 emergency gardening service
Does your aquarium, pond, or other water feature require some further assistance? Let us know when you're ready, and we'll come clean it for you.
Free Consultation call now: +65 8585 5454
During our service, we do far more than just clean a pond. We take into account the long-term viability of ponds, and do our best to solve the most common problems that arise there.
Our Pond Maintenance Services include:
Pond Maintenance/Cleaning Service for ponds of all sizes.
Servicing pumps and pond filters
Pond Filtration upgrades/installations
Ongoing pond cleaning and maintenance
Plant care
A partial or full water change
Removing leaves and debris
Fixing algae issues and green water
Water testing services
Leak locating and repair's
Algae treatment
Pond Design and Construction
Fish Moving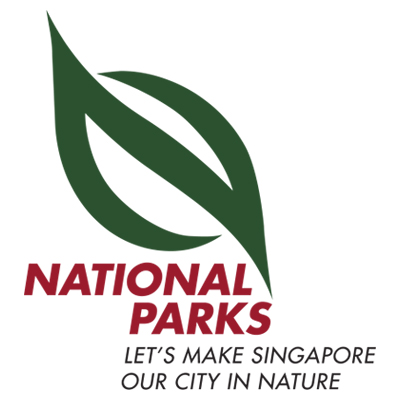 Services Covering Every Aspect of Pond Upkeep
When it comes to pond care, we know that no two ponds are alike. This is why we provide a full-service pond management program that runs throughout the year and may be tailored to your specific needs. Our experts will work with you to find a solution that takes into account your timeline, pond size, and budget.
Type of commercial properties we service:
Shopping canters

Schools

Office buildings

Factories

Security Estate

Industrial parks

Business parks

Private Clubs
CALL: +65 8585 5454
Quality Guaranteed - Day Scheduling - Free Consultations. Call for Free Onsite Quotation
We take great satisfaction in providing courteous, detail-oriented pond construction and upkeep services for our customers.
Need help for your pond? We provide thorough pond cleaning service. We will make sure your water feature is always spotless, whether you need a one-time cleaning or scheduled maintenance.
Contact Us
Our Success Cleaning Up your Garden Mess
WHY IS MY POND WATER GREEN?
The primary factor contributing to the occurrence of green water in ponds is the presence of abundant light, ample nutrients, and maybe a substantial sediment layer at the pond's bottom.  Phytoplankton, which refers to the suspended algae in aquatic environments, utilizes light and ample nutrients to induce the green coloration of pond water.
An ultra-violet clarifier represents the most straightforward approach to resolving the issue.  To effectively complete the task at hand, it is vital to acquire three essential components: a pump, a hose, and a power supply.  The water is circulated through the clarifier and subsequently reintroduced into the pond. The clarifier can be described as an ultraviolet (UV) light bulb.  Ultraviolet (UV) radiation induces the degradation of the cellular membranes of the suspended green algae, resulting in the discoloration of the water.  Ultraviolet (UV) rays exhibit high levels of efficiency and effectiveness.  Nevertheless, a notable drawback associated with these solutions is their inherent inability to effectively resolve the underlying issue; instead, they merely serve to conceal it.
The introduction of ultraviolet (UV) radiation and subsequent eradication of phytoplankton frequently results in the substitution of green water with filamentous algae. This particular species of algae effectively utilizes the excess nutrients and available light that remain within the pond.  It is possible to encounter a more severe issue due to the presence of surplus nutrients, so exacerbating the underlying condition. The presence of green water, frequently accompanied by the growth of duckweed, is indicative of the need to do maintenance on the pond. 
WHAT FISH SHOULD I HAVE?
Fish should not be overstocked. Packing fish into a small pool overloads it with nutrients, turning it green and unpleasant.
Koi can cause issues. They are large and eat a lot, but they dislike Scotland's cold environment. They do well occasionally but are probably better off south.
Golden orfe. It seems they favor cold water, are conspicuous, shoal, breed, and live long.
Shubunkins and Goldfish work too.
Fish like tench are useless. You'll never see them, and they're no better at pond work than goldfish.
Fish don't mix well with other animals since they consume a lot. Fish ponds can attract frogs, and a few goldfish or orfe can enhance a modest garden pond.
WHAT SHOULD I DO ABOUT THE LEAKS IN MY POND?
The most frequent inquiry concerns ponds that are leaking. Several methods exist for making a diagnosis:
First, if the pond is draining because of a pump and a stream or waterfall, turn off the pump and fill the pond. There must be another problem if there is no water loss. It's likely that the line connecting the pump to the water source is at fault. If the leak is in the water supply, try turning on the pump again. Is it over the top, through the lining, or out the side?  Once the error is located, you can fix it.
Second, if debris builds up in the stream or cascade, it can cause water to back up and spill over the edges.
Third, a liner hole is noticeable if there is neither a water course nor a leak. Leaving the pond dry will cause it to slide into the crack, where you can easily locate it and fix it.
Fourth, pond levels might be lowered by a liner edge that has come loose. Loose edging could have caused the liner to fall. As water drains through this new low point, a crack develops. If the leak can be located, pulling the liner up should cure it.